Chess is an after school activity, thanks to the PTO, at Weibel Elementary School, 45135 S. Grimmer Blvd., Fremont, CA 94539. (510) 651-6958. Two hundred and ten students of the 770 that attend this kindergarten through sixth grade school participated in the program during the 2012-2013 school year. The Weibel Chess Club meets on Tuesday afternoons from 2:55 to 4:10 PM. The Weibel Chess Team  meets on Friday afternoons from 2:55 to 5:30 PM. Over the years we have had a waiting list due to the high demand for our program.

2014: Weibel girls for the second straight year prove themselves the best in the nation in the Under 12 category. They clinched the title even before the last round started.
2013: Weibel girls become National Champions for the third time winning the Under 12 section of the All-Girls Nationals in Chicago. Weibel has now won five U.S.C.F. National Chamionships. This is unmatched by any other California School. NEWS ARTICLE
2011: Weibel girls win National Championships at the All-Girls' Nationals in Chicago--10 & Under plus the 8 and Under.
KUDOS to Kevin Moy for becoming the first player while still at Weibel to achieve the title of National Expert. 12-29-2011. Kevin also won the National Elementary School Championship in 2012. Kevin became the fourth Weibel player to qualify for the World Youth Championships.
2012: Weibel girls win two Team championships plus two individual championships at the CalChess States. KUDOS to Serafina Show as this is the second year in a row she has won the title. Kudos to Enya Mistry for winning the k-3 Grade Division!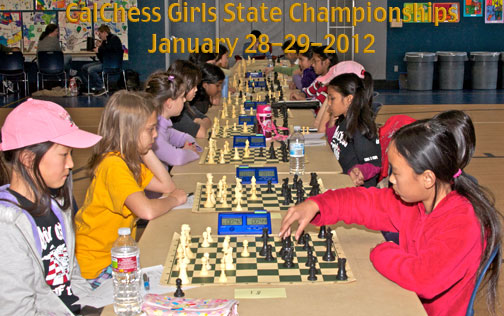 2010: Weibel shines at the Elementary School Nationals. Weibel ties for first place in the K-3 Open Division becoming the first Team from the North Cal Chess State to become National Primary School Champions. Weibel also finished third in the K-6 Elementary School Championships.
FOR A MORE COMPLETE ACCOUNT GO TO:
NEWSLETTERS ON NATIONALS
ALSO SEE NEWS STORIES AND TV COVERGE:
THE TRI-CITY VOICE, 6/1/10
CHANNEL 26 NEWS

2012: Weibel comes through at the last moment (round #7) to bring home the first place trophy and another national championship--this time the Elementary School K-6 Open Division. Thank you Kevin Moy, Michael Wang, Anthony Zhou and Steven Li.
FOR A MORE COMPLETE ACCOUNT GO TO:
CALCHESS NEWS
PHOTOS OF 2012 NATIONALS
To see members click on the graphic above.