WHAT YOU WILL FIND INSIDE:
The links on the navigation bar to the left take you to:
1) My listing of tournaments in Northern California (classified as a separate state by the US Chess Federation). For a complete list of tournaments you can check at the CalChess site linked from the side button.
2)Photographers love showing off their pictures taken at the tournaments and they are free to download from the link to the left. You will also find the results from those tournaments.
3) The Newsletters link takes you to the monthly information sheets I sent to the 5,000 people on my mailing list when I served as CalChess Scholastic Chair. You will also find on this page my more recent newsletters and the Dragon Journal edited by Frisco del Rosario, an SCS Instructor, and former editor of the CalChess Journal. I am now mailing to over 10,000 people.
4) One of the pages I have had the most demand for was my bi-monthly update of Northern Cal youth chess players on the USCF Top 100 Age Group lists. National Master Michael Aigner has taken over this task. My link now takes you to his website.
5) The FAQ (frequently asked questions) attempts to provide you with answers to a number of the inquiries I get from the parents of the youth chess players in Cal North.
6) The photo and article it links to in the right column is of a dear friend who was one of the movers and do'ers in northern California chess from the mid-1960's until his untimely death in 2006.
ENJOY!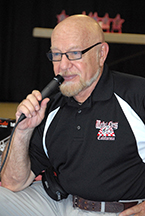 CALNORTH YOUTH CHESS AGE
LEVEL
CHAMPIONSHIPS
FEB.3, 2013
The Age Level Championships have been the most popular and largest event in Northern California besides the Cal Chess Scholastic States for the last 5 years. Last year the tournament drew 515 players. This year it has been capped at 600.
CALNORTH SPRING SCHOLASTIC TOURNAMENTS 2013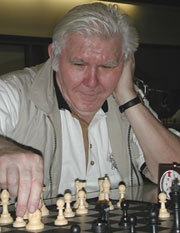 HANS POSCHMANN
1932-2006